Is it true that baby clothes are best washed by hand?
Hand washing is a good way to keep baby clothes clean, but it's not the best method.
Hand washing gives mothers peace of mind because they can check the washing process themselves. But even when clothes look clean, some invisible dirt and bacteria may remain.

My little baby loves to put everything in his mouth, most often his clothes and socks. I'm worried about their cleanliness.
Even if clothes look clean after washing, there's still some invisible dirt there.
Invisible dirt refers to stains such as milk fat and sebum that have gotten deep into fabrics. Milk spat out contains fat, and babies sweat a lot due to their high metabolism. Both the fat and the sebum from the sweat can find their way deep into fibers and remain in fabrics. These types of oily stains are hard to remove by hand washing with cold water because they only begin to dissolve in water at about 40°C.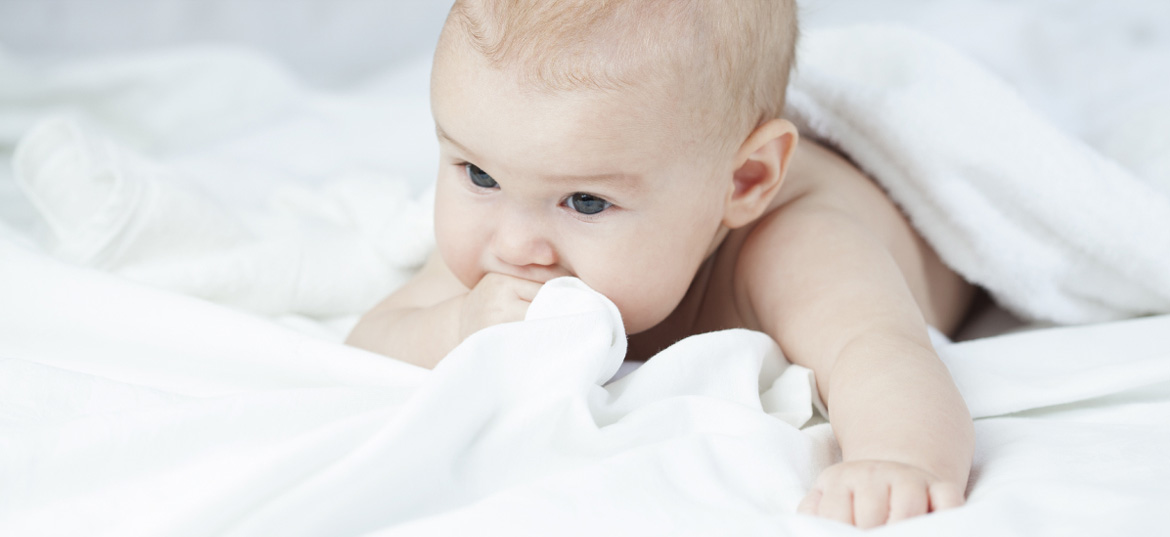 Are there invisible germs as well?
There are also bacteria and allergens. These can't be removed with a regular wash.
Bacteria can only be eliminated at a temperature of at least 60°C, which means a hot water wash is necessary. Therefore, it's better to use a hot water wash for every load of laundry to ensure all of these unseen germs deep in fabrics are eliminated.
Hot water wash is also effective in removing allergens.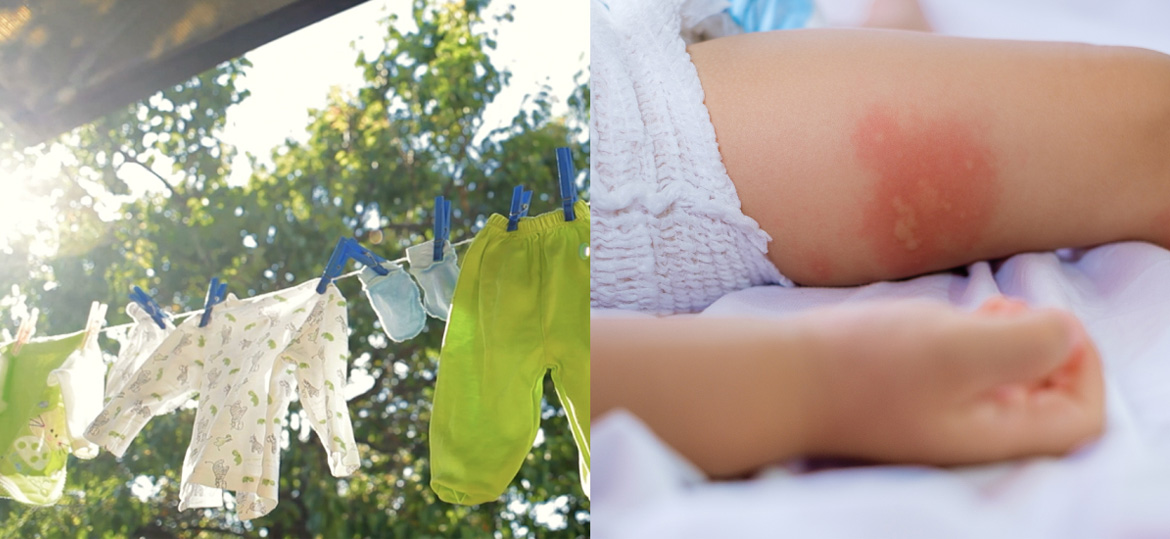 I'm afraid that hot water can damage clothes, like discoloring or shrinking them.
That's true. A hot wash at more than 60°C can be used for white, cotton clothes.
Colorful or delicate clothes, and items with decorative designs such as fringes, can't be washed with hot water. What's more, a hot wash takes time and consumes more electricity than a regular cold wash.

Sometimes dried clothes smell bad after washing. Why does this happen and how can I stop it?
The odor is caused by bacteria that can't be removed with regular wash cycles.
The bacteria on clothes multiply under the certain conditions. Subtropical climate is an ideal environment for bacterial growth.

I hang my baby clothes in the sun to dry. Is this exposure to the sunlight sufficient to eliminate bacteria and other germs?
Ultraviolet light acts as a powerful sterilizer. However, it has an effect only on surfaces exposed to sunlight.
Rain, clouds and other weather conditions obstruct the rays of sunlight and result in clothes being only half dry. These conditions also reduce the sterilizing power of sunlight, which leads to concerns about remaining bacteria.

Are there any recommended and reliable sterilization methods?
I recommend to use Blue Ag+, the latest antibacterial technology in a washing machine.
Washing in hot water by hand is tedious to do day in and day out. And many baby clothes are colorful and decorative with fringes and buttons, the kind of clothes that aren't suitable for a hot wash. That's why I recommend using Blue Ag+. It works with a regular cold wash, and its antibacterial performance is exceptional and reliable.
This technology makes it easier for busy mothers to get their laundry done with much less effort

Should I be worried that sliver ions (Ag+) will hurt my baby's delicate skin?
Silver ions are safe and reliable. Sliver has antibacterial properties and has long been widely used for dishes and cutlery for hygiene purposes.
Silver dissolved in water produces silver ions, which can eliminate bacteria without affecting the human body. These silver ions are widely used in antibacterial sprays for the body and antibacterial goods for kitchens and bathrooms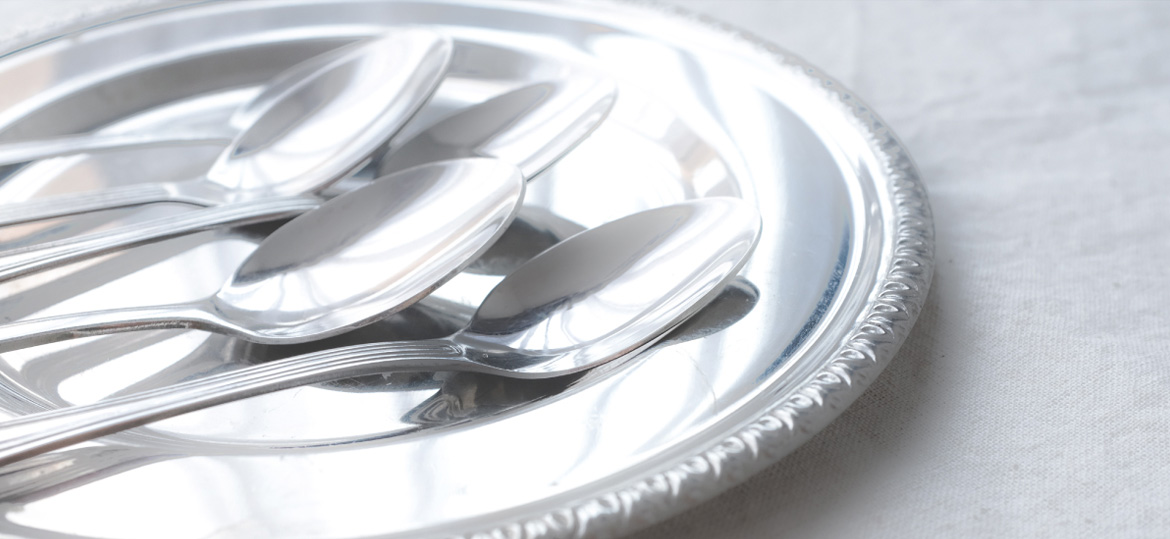 Are ultraviolet rays that eliminate bacteria harmful to skin?
Blue Ag+ uses only safe UV rays.
There are three types of ultraviolet rays. UV-B and UV-C are strong ultraviolet rays which are harmful to the human body. On the other hand, UV-A rays are safe for the human body, and only UV-A rays are used in Panasonic washing machines.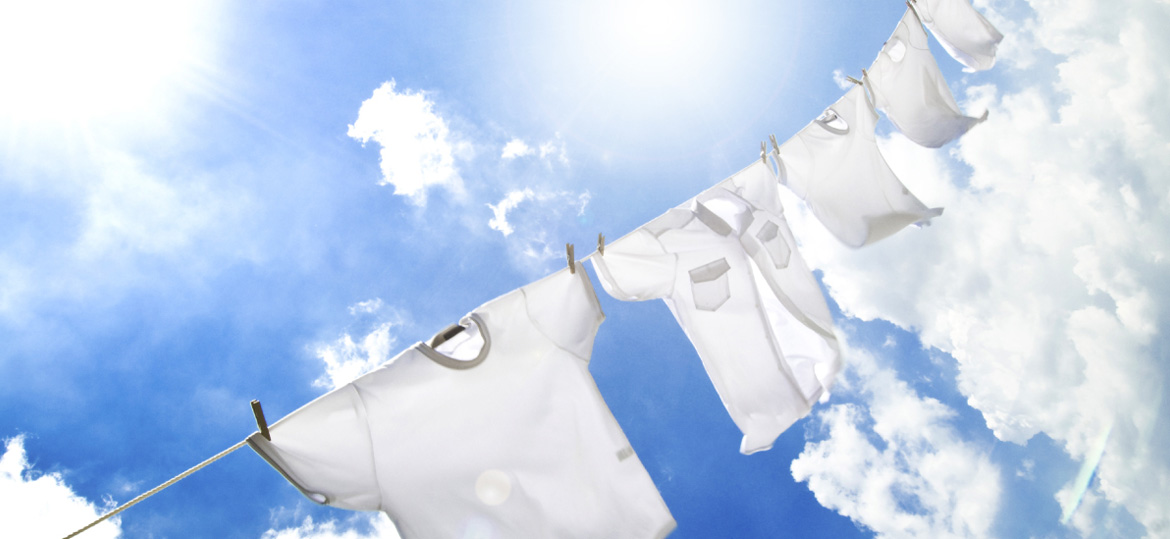 Is it possible to sufficiently eliminate bacteria with a machine wash?
Panasonic's washing machine with Blue Ag+ is really reliable.
Blue Ag+ uses Ag ions and UV-A light. It generates a strong bacteria killer, OH radicals, through a reaction between the Ag ions and UV-A light. Although it was previously impossible to provide a washing machine delivering this antibacterial performance, Panasonic succeeded. The result is elimination of 99.99%* of bacteria with a cold wash.
Comment from Hiroki KOURAI, Dr.
Certified by a third-party organization, Ag ions are a safe and reliable way to eliminate bacteria.
Silver has long been known as a safe bacteria-killing agent. A third-party evaluation organization has even certified Ag ions, which come from silver, as safe and highly effective at eliminating bacteria. Based on my many years of research, I can recommend Ag ions as the best way to eliminate bacteria. The Blue Ag+ feature in this Panasonic washing machine uses these Ag ions to kill bacteria without hot water. One of the greatest benefits of Blue Ag+ is the more reliable bacteria elimination performance provided by the OH radicals generated when Ag ions are irradiated with UV-A. This feature is wonderful for busy mothers who want to eliminate bacteria on clothes simply by washing them in a washing machine.